SPONSOR OF THE BRITISH BLUES AWARDS MALE VOCALIST OF THE YEAR, 2012, 2013, 2014, 2015. 2016 and BLUES GREAT (Chris Barber) in 2015.


ANNOUNCEMENT The UK Blues Federation will be running a UK Blues Awards in 2018. More news as soon as we get it . To keep up with all that is happening by joining the ever-growing list of subscribers (IT'S FREE) to one of the best Eznes in the UK. Sign up to subscribe to BiTS using the link in the centre panel on the right.
FEEL FREE TO LISTEN TO MUSIC FROM SOME OF LAST YEAR'S NOMINEES

>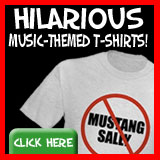 Custom Comic Strips and Cartoon Logos

BiTS is on Twitter @bluesinthesouth
You are visitor number

to the Home Page
of
BITS
A guide to all the blues music on the south coast of England.
From Eastbourne to Exmouth and a bit more besides.
Plus News, Reviews and Other Good Stuff about the Blues - Worldwide
---
---
If you want to subscribe to BiTS - it's free - send an email to the editor by clicking HERE.
---
Home | Gig Calendar | Venues | Links | Music | About | Reviews |