SPONSOR OF THE BRITISH BLUES AWARDS MALE VOCALIST OF THE YEAR, 2012, 2013, 2014, 2015. and BLUES GREAT (Chris Barber) in 2015.


Blues In The South has again sponsored the Male Vocalist Award in 2016. In 2015, the winner was Alan Nimmo. Aynsley Lister was second and Marcus Bonfanti third. All six finalists in the Male Vocalist category are below. You can hear them by using the player. Why don't you sign up to subscribe to BiTS using the link in the centre panel.
This year's nominees will be annunced very soon



>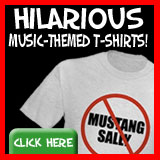 Custom Comic Strips and Cartoon Logos

BiTS is on Twitter @bluesinthesouth
You are visitor number

to the Home Page
of
BITS
A guide to all the blues music on the south coast of England.
From Eastbourne to Exmouth and a bit more besides.
Plus News, Reviews and Other Good Stuff about the Blues - Worldwide
---
---
If you want to subscribe to BiTS - it's free - send an email to the editor by clicking HERE.
---
Home | Gig Calendar | Venues | Links | Music | About | Reviews |